One of the more intriguing political economic events of the year is just three weeks away.  We heartily recommend to our clients and friends the annual meeting of the U.S.-Russia Business Council in San Francisco November 10-12.
The theme of this year's meeting is "Innovation and Russia's Return to Growth," exploring how innovation can be a new driver of economic prosperity in Russia.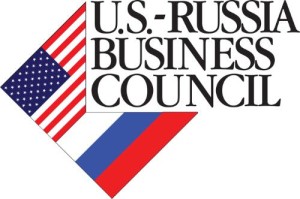 In addition, U.S.-Russia relations in the context of a new U.S. administration will be discussed and a review of the economic landscape of bilateral commercial relations will be held with a focus on potential and existing collaboration on innovation across industries and initiatives to enhance Russia's global competitiveness. The Annual Meeting will take place at the St. Regis Hotel San Francisco.
Confirmed speakers include:
Anatoly Aksakov, Chairman, State Duma Committee on Financial Markets
Vadim Balashov, Investment Advisor, GVA LaunchGurus Fund
Sergey Belyakov, Head, Association of Non-Governmental Pension Funds
Stephen E. Biegun, Vice President, International Government Affairs, Ford Motor Company
Mikhail Dmitriev, President, New Economic Growth
Ivan Fedotov, Director, Association of Innovative Regions of Russia
Oleg Fomichev, RF Deputy Minister of Economic Development
Alexander Galitsky, Managing Partner, Almaz Capital Partners
Marchello Gelashvili , Partner & Head, Financial Services Group in the CIS ,  EY
Drew Guff, Managing Director, Siguler Guff & Company
Amb. Sergey Kislyak, Ambassador of the Russian Federation to the United States
Klaus Kleinfeld, Chairman and CEO, Alcoa, Inc .
Sergey Kravchenko, President, Boeing Russia/CIS
Vladimir Kulchitsky, Chairman of the Board of Directors, Progresstech Group of Companies
Rustam Minnikhanov, President, Republic of Tatarstan
Andrey Nikitin, General Director, Agency for Strategic Initiatives
Oleg Pilipets, Director of Foreign Economic Relations, Transneft
Alexey Repik, Chairman, R-Pharm ; President, Delovaya Rossiya
Alexis Rodzianko, President and CEO, American Chamber of Commerce in Russia
Tigran Sargsyan, Chairman, Eurasian Economic Commission
William M. Sheedy, Global Executive, Corporate Strategy, M&A, Government Relations, Visa Inc.
Maxim Shereykin, General Director, Agency of Technological Development
Mark Sutton, Chairman & Chief Executive Officer,  International Paper
Viktor Vekselberg, Chairman of the Board of Directors, Renova Group ; President, Skolkovo Foundation
Myron Wasylyk, Chief Executive Officer, PBN Hill+Knowlton Strategies
Follow this link to register now: